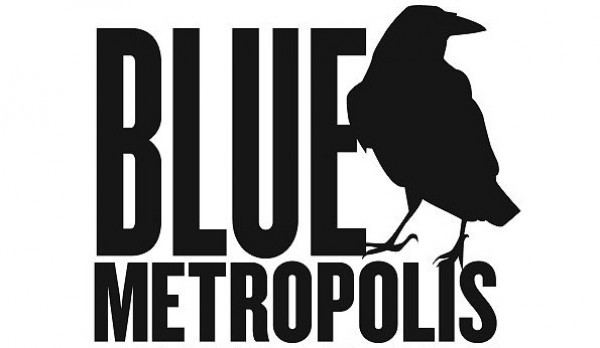 The 15th annual Blue Metropolis literary festival crams so much programming into its week-long run that even a seasoned bibliophile is easily overwhelmed. This year, the fest's English-language events start at a trickle throughout the week, turning to a downpour with a Saturday jam-packed with panels, roundtables, launches, award ceremonies and readings — which means some very tough choices for bookworms.
Here's our picks for the week. Unless otherwise noted, all events are free and can be found at the main venue, Hotel 10 (10 Sherbrooke W.).
Week-long picks
Anyone interested in public transportation and urban planning should check out author Taras Grescoe (Bottomfeeder)'s presentation on his latest book, Straphanger, a look at public transport systems around the world. Grescoe will be joined by STM President Michel Labrecque in a discussion about ecological urban transportation alternatives. April 24, 7 p.m.
Canaries and Voices That Cry is an event presented by the Quebec Writers Foundation, featuring readings by three accomplished young short story writers, Alice Peterson, Johanna Skibsrud and Nancy Jo Cullen, followed by a discussion of the form facilitated by host Amanda Cockburn. April 25, 6 p.m.
Irish novelist, essayist, poet and critic Colm Toíbín (Brooklyn; The Master) is in town to accept the 2013 Blue Metropolis International Literary Grand Prix, and he will be attending and participating in numerous events throughout the fest. A good one to catch is Thursday evening, when the author participates in an open public discussion of his work. Grande Bibliothèque (475 de Maisonneuve E.), 6:30 p.m., $15
Poetry buffs should report to Bastard Monkeys and Birds at Night, a showcase of readings featuring Julie Bruck, Carmine Starnino, Steve Luxton, Johanna Skibsrud and Nick Thran, hosted by Sue Sinclair. April 26, Librairie D&Q (211 Bernard W.), 7 p.m.
The same time slot also offers the fest's first ever Pride panel. Writing Queer looks at the power of literature to overcome homophobia, with a roundtable including Barry Webster, Nancy Jo Cullen and Rae Spoon, moderated by Matthew Hays. April 26, 7 p.m., $10
Also on Friday, the fest runs its exceedingly popular storytelling series, This Really Happened. This one's expected to sell out, so grab tickets asap if you're interested. April 26, 8 p.m., $10
Non-stop Saturday
The day's events start earlier than you probably will, opening with a discussion about the future of alternative newspapers. Rover's Marianne Ackerman, Cult MTL editor-in-chief Lorraine Carpenter and Voir film critic Manon Dumais will engage in a discussion with moderator Matthew Hays. 11 a.m., $10
The Walrus has organized a stellar lineup of afternoon readings, with a chance to see many of Canada's brightest young authors in one fell swoop, including Vincent Lam, Alison Pick, Henry Mintzberg, Pasha Malla, Saleema Nawaz, Jonathan Goldstein and more. McCord Museum (690 Sherbrooke W.), 2 p.m., $15
The Role of the Critic roundtable will address the state of music criticism, with Sean Michaels, James Pollock and Sue Sinclair in discussion about the genre's validity and future direction. 2:30 p.m.
For a different way of talking about books, head to Baseball and Beer, where food writer Molly O'Neill, Imagining Baseball author (and celebrated poet) David McGimpsey and The Art of Fielding author Chad Harbach (via Skype) hold court on the sport in literature. Restaurant Brooke (8 Sherbrooke St. W.), 3 p.m., $20 pint included
Saturday evening offers another poetry event and a second chance to hear G-G winner Julie Bruck read. TO's Brick Books, Canada's sole poetry-only press, launches several volumes, as well as offering readings by Stephanie Bolster, Susan Gillis and Jann Conn. 4 p.m.
Finally, bring it all back home with Acting Local: Montreal Writers, featuring Barry Webster, Rae Spoon, Saleema Nawaz and more, repping the 514. 6 p.m.
Wean yourself off of the non-stop lit talk with one last event on Sunday afternoon. Comic artist Miriam Katin and D&Q founder Chris Oliveros discuss Letting It Go, Katin's graphic novel about the enduring trauma of a WWII survivor. Sunday, April 28, 1 p.m. ■
Blue Metropolis runs April 22-28 at Hotel 10 (10 Sherbrooke W.) and other venues. See the full program for more details.